Category:
Security Appliance
Posts relating to the Security Appliance internet content filter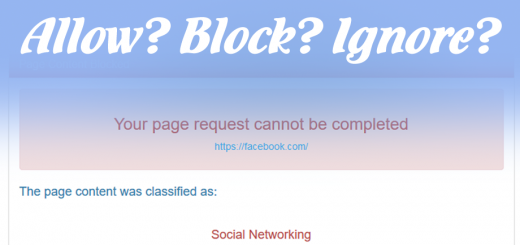 When making changes to your filtering profile, Allow and Block are pretty easy to understand. But what does Ignore mean?

I get asked all the time: Why should I filter the smartphones in my home (or church)? Isn't free app locking good enough? Many are familiar with the Restrictions offered by iOS, and they...